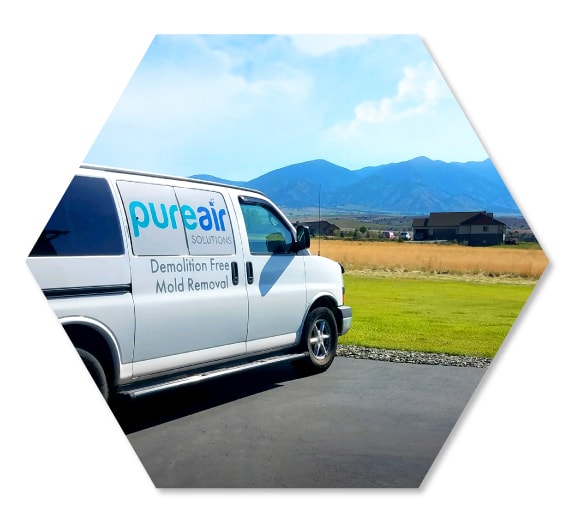 Aside from our superior service and our dedication to our clients' health, our Dry Fog Technology really sets us apart. We hold the only license for this unique remediation method in Montana and Northern Idaho. At first we had our reservations about this new technology in the mold industry. But after watching job after job, seeing the results, and watching customers' symptoms reverse – we started to see how truly amazing this technology is.  It is exciting to see how this Dry Fog method is disrupting the mold remediation industry.  The big question is what took so long, considering the same method has been used to sanitize medial equipment for 35 years! Not only are we able to change the lives of people who are negatively affected by mold, but we do so in an honest, affordable way.
We started with our Missoula location and are looking to expand in the future. We are changing the way people look at mold remediation.  It is crazy to think that destroying someones home was the standard for remediation. We recently met an insurance adjuster on a job who said, "I have been reading about what you guys are doing and there are going to be a lot of big companies upset they aren't in your shoes".
The bulk of our business comes from real estate transactions, but what keeps us going is the people we are able to help.  Our whole team has seen first hand mold illness in our own friends and families and how limited and costly the options were. When we are looking at a job, we treat everything as if there are health issues involved.  We remove and replace everything that needs to be removed and replaced, but nothing more.  Our goal is to return your home to a safe healthy environment as fast and as affordable as possible.