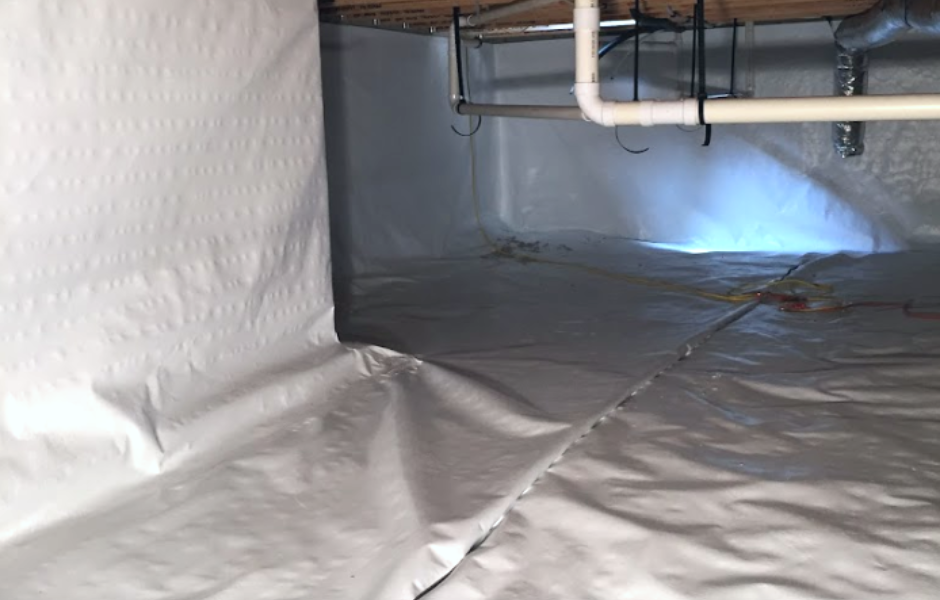 What is crawlspace moisture barrier?
After buying a house, many of us don't think about or ever see what's going on under our homes. There could be major issues already or to arise in the future, so it's a good idea to minimize those issues as much as possible.
But where do you start?
We recommend moisture barriers(also known as vapor barriers) in your crawl space. You may be asking, "What's that? How does it work? Do I really need this?" 

We've installed many moisture barriers in Montana, so we can answer any questions you may have. Read on and if you have additional questions don't be afraid to contact us!
Harmful effects of moisture in your crawlspace
Some people store things in their crawlspace and others never look at their crawlspace after they buy their house. Typically, these spaces are just dirt floors and dirt means a lot of humidity. 
This also means that moisture can slowly make its way into your home's structure and cause some major damage. This moisture can erode your pipes, cause structural damage, deteriorate insulation, and grow mold(gross!).
These damages can cost you some serious money and mold can cause significant damage to you and your family's health. Don't know about the health risks from mold exposure? Stay tuned for our post next week.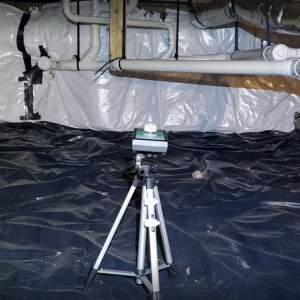 What is a crawl space moisture barrier?
Moisture barrier sheets, usually made of 10 mil. thick plastic, are designed to prevent moisture, originating from your crawl space in this case, from infiltrating the rest of your home. Protection from moisture barriers can save you thousands of dollars in the future.
Pairing these barriers with a dehumidifier will give you the best results in the long run. We can install both!
Our dehumidifiers require no maintenance after installation and will automatically keep low levels of humidity. They are able to pull 75 liters of water out of the air per day and have an automatic humidistat control. This means the dehumidifier only runs when necessary.
Have even more excess water? We can install sump pumps as well.
How does a moisture barrier work?
These thick plastic sheets are laid across your dirt crawl space and foundation walls. They block moisture from the ground or cracks in your foundation from leaking into the rest of your home.
This prevents mold growth and odors, and keeps insects and soil issues in the ground where they belong.
Want to learn more about the benefits of moisture barriers? Check out this post!
Think of these barriers like the tiling in your bathroom or kitchen. Tile keeps splashes of water from permeating your walls minimizing the risk of water damage.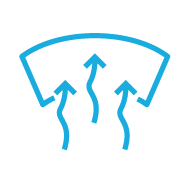 Do you need a moisture barrier in your crawlspace?
Humidity levels in the western United states are relatively low compared to the eastern United states or even the west coast. Does this mean you don't need a moisture barrier? No.
How much moisture is actually in your crawl space if you live in the Mojave Desert or even Montana? You'd be surprised!
If your home has a crawl space, you can most definitely benefit from getting a moisture barrier installed.
If you have any moisture problems below your home a moisture barrier is a good idea. In order to prevent costly problems, before or after installation, make sure you're checking your crawl space for any excess moisture, bugs, or mold.
---
Interested in learning more about this service from us? See more details on our Moisture Barrier service page or fill out this contact form.